Investment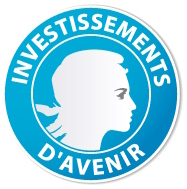 Investments will total around €460 million over ten years, 50% of which will come from the private sector.
Advanced CMOS
Mastering lithography technologies down to the atomic scale for transistor miniaturization.
The Core Technology Program
Three major R&D programs:
3D assembly for increasingly complex chips.
Nanophotonics on silicon for faster communication within and between chips.
Bridge technologies to enhance system interactivity.
The Large Instruments technology platform will provide high-level characterization tools for the research carried out for these three programs.
The Technology Transfer Program
Speed the development of small and mid-sized businesses:
Provide support for start-ups and growing businesses.
Facilitate the emergence of worldclass medium-sized businesses.
Support small and mid-sized businesses in getting new products to market.
The Higher Education Program
Three objectives:
Existing programs: Produce 10,000 graduates in 10 years.
New programs: Create additional course modules in the fields of management and design.
Initial training and continuing professional development: for young
Adults with no formal qualifications.
Participants
Minalogic, CEA-Leti, STMicroelectronics
Grenoble Institute of Technology, Grenoble Ecole de Management, Université Joseph Fourier, CNRS, INRIA
CAPI, lsère General Council, Grésivaudan, METRO, Pays Voironnais, Rhône-Alpes regional government, SMTC, City of Grenoble
Alcatel, Biomerieux, Bouygues, Ineo, GDF Suez, Mentor Graphics, Presto, Schneider Electric, Soitec, Thalès, Tronics.