The flagship of GIANT research in Biology and Health is Proteins as all institutes are recognized for their excellence in this field ; they also built up a unique set of research platforms dedicated to the study of structure and function of proteins. This research involves most GIANT partners, mostly through joint research units, and is organized on two main sites constituting a tight continuum from basic to technological research, aimed at the development of biotechnologies for health, environment and energy:
a first set of institutes, located within the EPN Campus, constitutes the international structural biology cluster PSB bringing together the IBS (Institute for Structural Biology) and UVHCI (Unit of Virus Host Cell Interactions) and large-scale European research facilities including EMBL, ESRF and ILL. This unique partnership in Europe is a major strength of GIANT.
a second set of Institutes is being built up around the CEA Leti (DTBS, Département Technologies pour la Biologie et la Santé) and the IRTSV (Institut de Recherches en Technologies et Sciences pour le Vivant) laboratories, in the vicinity of two innovation platforms, NanoBio and Clinatec, and of Biotechnology companies and start-ups.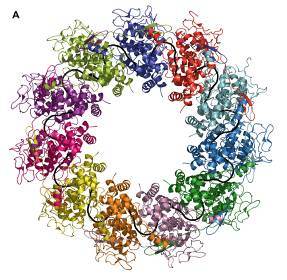 Understanding virus replication in a host cell.
Copyright UVHCI