Public research at GIANT Campus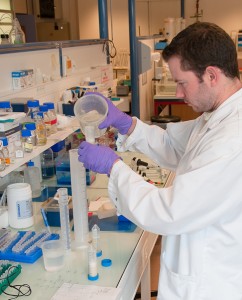 Publicly-funded research programs at the GIANT campus aim to work closely with industry leaders, help transfer new technological developments to the marketplace, and support economic development at the local, regional, and national levels.
Transferring technology to industry a top priority
GIANT works closely with companies from a range of industries and has adopted a proactive policy to ensure that new developments are effectively transferred from research to industry.
GIANT at a glance
40 businesses on-site, representing 5,000 new jobs and an additional 10,000 jobs planned for the coming years
200 start-ups launched over the last decade
More than 100 partnerships with companies of all sizes and in a broad range of industries: EADS, STMicroelectronics, Schneider Electric, Alcatel-Lucent, PSA, Siemens, Texas Instruments, IBM, bioMérieux, Sanofi-aventis, Astra Zeneca, and GlaxoSmithKline
600 patents filed each year by GIANT partners, making the campus France's leading publicly-funded patent filer
GIANT partners have made technology transfer the main pillar of their innovation strategy, driving the innovation campus' unique collaborative dynamics. Several GIANT labs have earned international distinction for the quality of their industry partnerships.
GIANT's technology platforms
The technology platforms at the GIANT campus are designed to encourage and facilitate technology transfer from research to industry. These platforms cover nanotechnology, biotechnology, and new energy technologies, and host cross-disciplinary projects requiring significant design, characterization, and fabrication resources.