The High Level Forum, which will be held in Grenoble on 9 and 10 July 2012, will gather together key actors from leading science and technology centres: Brasilia, Chicago/Argonne, Daejeon, Dresden, Harwell/Daresbury, Hsinchu, Karlsruhe, Lausanne, Montreal, Pasadena, Technion/Haifa, Tsukuba, and Warsaw.
This event will bring together deciders at the highest level from essential components of the knowledge sector: research, education, the economy and politics.
It is a great honour for us to organize this High level Forum in our region, a region whose beauty we will enjoy helping you to discover or re-discover.
It is our wish that the Forum allows a free exchange in which all participants may enrich their vision.
We hope that this event becomes the first part of a process that we will all enjoy repeating in the future.
Jean Therme,

Director of CEA Technological Research

Marcel Morabito,

Senior Advisor for CEA Technological Research
To know more, download the executive summary and the invitation.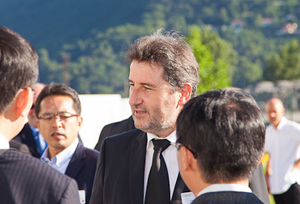 Jean Therme : Director of CEA Technological Research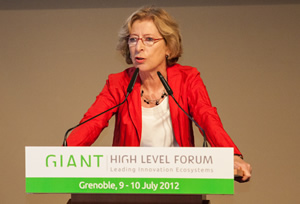 Geneviève Fioraso : French Minister of Higher Education and Research