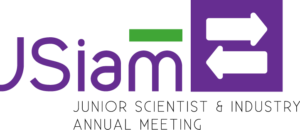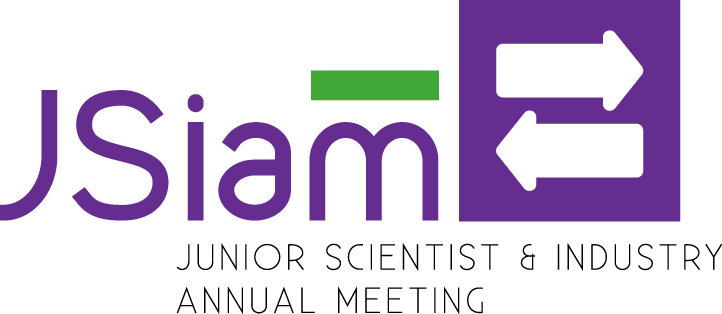 Junior Scientist & Industry annual meeting 2023
23 March 2024 at Maison MINATEC 
Registrations are not opened yet; coming soon!
The Junior Scientist & Industry annual meeting (JSIam) is a day-long networking event that gives junior scientists (PhD and post-doc candidates) the opportunity to meet professionals from industrial companies, consulting firms, and startups.
Junior scientists can explore career opportunities outside government research institutions and find the tools and information they need to prepare. The day also represents a valuable networking opportunity. For participating businesses, the day offers a chance to identify up-and-coming talent and keep abreast of the latest research coming out of GIANT campus laboratories.
The JSIam is held annually in February/March, in English. It is organized by the GIANT Junior Ambassadors, the team of PhD students responsible for building and sustaining the on-campus PhD student community.
More information on the next JSIam, is coming here.
Why attend the JSIam?
Preparing for JSIam
Alumni & Past Editions
Why attend the JSIam?
The Junior Scientist and Industry annual meeting is a networking event intended for PhD students and postdocs to meet industry, startup and consulting professionals, consider whether an industry career is right for them, and find information and tools to prepare for it.
The JSIam is the place where junior researchers explore possible career paths outside of academia and start building connections ; and it's where industry and startup professionals can find the talents of tomorrow and keep up with the latest research going on in GIANT labs.
I'M A JUNIOR SCIENTIST, WHY SHOULD I PARTICIPATE IN ALL THE SESSIONS?
The GIANT Junior Ambassadors are working hard on the 15th edition of JSIam. You can expect:
A general talk on career prospects for doctors outside of public research

More workshops: sessions of practical (LinkedIn, CV & job search tools, preparing an interview, work and residence permits in France…) or industry specific workshops

A speed-meeting session with doctors working in industry/startups

A contest, to facilitate networking with professionals and help you stand out!
Follow @giant_grenoble on Instagram to be informed of the contest guidelines (coming soon on this website too).
While the JSIam isn't a job fair, it is an excellent starting point to enter the right networks… and better start earlier than later: the event is open to all junior scientists!
I'M A PROFESSIONAL WORKING IN A STARTUP/COMPANY/CONSULTING, WHICH SESSIONS ARE FOR ME?
HR, R&D, innovation, technology, and consulting professionals are most welcome to attend to meet our young researchers! How to take part?
Share your experience and expertise with our junior scientists during one of our workshops! If you work in recruitment/career consulting, or if you are a doctor and left academia yourself, contact us
Preparing for JSIam
Alumni & Past Editions