In Grenoble, there are very popular places in the heart of the city that offer sport amateurs a wide range of activities:
The Parc Paul Mistral is Grenoble's largest city park (21 hectares). It is a very popular place for joggers, where you can also find l'Anneau de Vitesse, which was built during the Winter Olympics of 1968, to accommodate speed skating competitions. Today, it is open all year long to people wishing to practice roller-skating and street hockey outdoor and hosts numerous sporting activities (climbing, mountain biking …). For more information: Grenoble roller.
The Bastille is not just a very worthwhile cultural place to visit in Grenoble, it is also a place well known for sports. Several trails are possible, allowing joggers to experience different levels of difficulty, surrounded by a natural environment. The Bastille also has its very own via Ferrata' that will delight rock-climbing lovers.
Other sports infrastructures are available in Grenoble where you can practice many different sports. For more information: Ville de Grenoble
Sports arenas
The main sports arenas in Grenoble are:
The "Stade des Alpes", with a capacity of 20 000 seats, is considered one of the most modern stadiums in France. It now hosts the GF 38, the professional football team of the city.
The "Stade Lesdiguieres", a capacity of 12 000 seats, which hosts the FCG team (rugby).
The municipal skating rink, called PôleSud, hosts the local ice hockey team, called "les Brûleurs de Loup". Many sports clubs use it to practice sports such as short track, ice skating, ice hockey or karting on ice.
The Bachelard stadium offers a football and rugby field, a basketball playground, a fitness trail and a running track. The running track is mainly reserved to the Athletic Club of Grenoble; however it is possible to use it outside training hours.
Mountain activities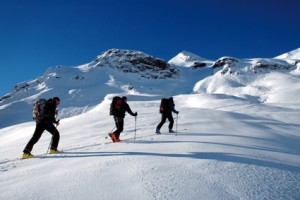 Grenoble's natural heritage makes it a great place for all leisure and sporting activities: in less than an hour drive, you can experience the joys of alpine skiing, cross country skiing, snowboarding, paragliding, kite surfing, climbing…
The city of Grenoble has created a specialized website dedicated to mountain activities: Grenoble montagne. This very practical web site includes a section called "idées de sorties" ("outing ideas") which gives you different ideas for excursions depending on the season. All the mountain sites suggested are accessible by public transport.
If you liking hiking and short walks, you will also appreciate the following website Sipavag which offers a multitude of hiking trails around the Grenoble area, all accessible directly from the town, on foot or by public transport.
In addition, you will find on the tourist board Ski France website a great deal of information on ski resorts nearby to help you prepare your ski trips.
Finally, people looking for sensational experiences also have the opportunity to paraglide near Grenoble, in particular at Saint Hilaire du Touvet, a mythical place for free flight. Saint Hilaire du Touvet hosts the annual "Coupe Icare", a worldwide event dedicated to free flight. Many clubs dedicated to free flight are located in St. Hilaire. For more information you can go directly to the tourist board website Chartreuse.
Water activities
It is possible to find in Grenoble and its surroundings a multitude of swimming pools open all year long. For more information: Grenoble Tourisme.
A few kilometres' from Grenoble, you can find natural lakes where you will be able to enjoy the natural environment while practicing your favourite activities: swimming, kite surfing, windsurfing, etc.
Sports clubs and associations
Grenoble offers a large panel of sports clubs and associations where you can practice the sport of your choice. For more information: OMS Grenoble.
See also the sports association dedicated to GIANT staff.
Leisure outdoor activities
For detailed information about all leisure outdoor activities in the Grenoble area, check out the following web site: Grenoble Tourisme.