« A mountain at the end of every street» – Stendhal
Capital of the French Alps, Grenoble owes its development and success to its unique geographical location at the junction of three valleys leading, respectively, to Switzerland, Italy and the Rhone valley. The city is surrounded by three mountain ranges – Belledonne, the Chartreuse and the Vercors – with summits reaching between 2000 and 3000 m, which is why the author Stendhal famously said of the city that there is a mountain at the end of every street.
10 reasons to live in Grenoble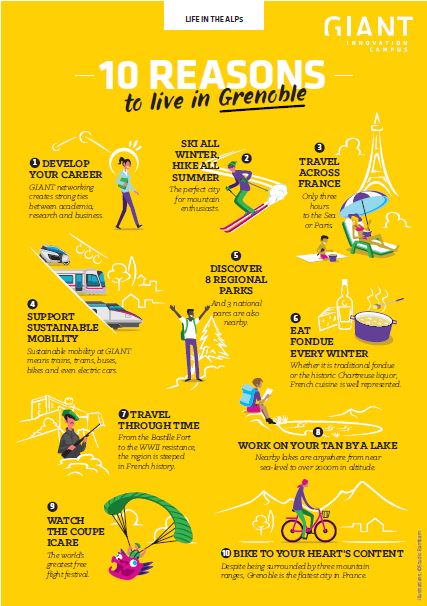 Grenoble, a city of many talents
At the heart of the city, an historic centre which bears witness to a rich and prestigious past dating back more than 2000 years a city with a diverse cultural offering :
museums, concert venues and theatres, jazz, music and theatre festivals
unique surroundings, which make Grenoble and its region a playground for all kinds of sports – from water sports and hiking to rock climbing and skiing – all year round
a tradition of innovation which began in the 18th century with glove-making, intensified in the following century with the discovery of hydroelectricity (or white coal), and has continued since the 1950s with the development of scientific research activities and the establishment in Grenoble of leading-edge industries
a considerable reputation as a university city thanks to the scope and quality of its higher education and research institutions, which attract many students from around the world.
To help you settle down in Grenoble, several volunteer or public organisations were set up in the Grenoble area to welcome you and your family, and help you adapt to the French way of life.
Grenoble AVF Accueil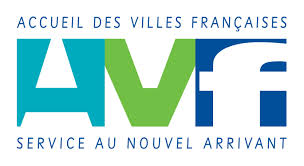 9, rue de la Poste
38000 GRENOBLE
E-mail : avf.grenoble@infonie.fr
http://avf.asso.fr/fr/grenoble
LC Mobility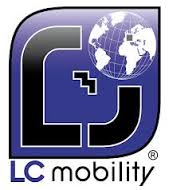 45 Avenue Alsace Lorraine
38000 GRENOBLE
E-mail :   contact@lc-mobility.com
http://www.lc-mobility.com/